BPO in Cali and Valle del Cauca
Same time zone as main BPO,
ITO & KPO markets (UTC-5)
Contact Center labor market in Cali
lower than national average
Colombia has been consolidating itself as a reference country for the services sector, facilitating the growth of international companies. This is in part because the country has regions such as Valle del Cauca that have great potential for the digital economy, availability of bilingual human talent, and the lowest cost of living compared to the country's capital and other major cities.
Cali, capital of Valle del Cauca, is an attractive destination for BPO companies looking to expand. It has a robust digital economy cluster, made up of more than 800 companies that lead the region's digital transformation. In 2020 this cluster had a turnover of nearly $758 million USD and grew 10,7% in sales.
The economic dynamic of Cali and Valle del Cauca and their growth above the national average is also a factor to consider. Our region has a connected ecosystem, with abundant opportunities for growth and with low levels of saturation.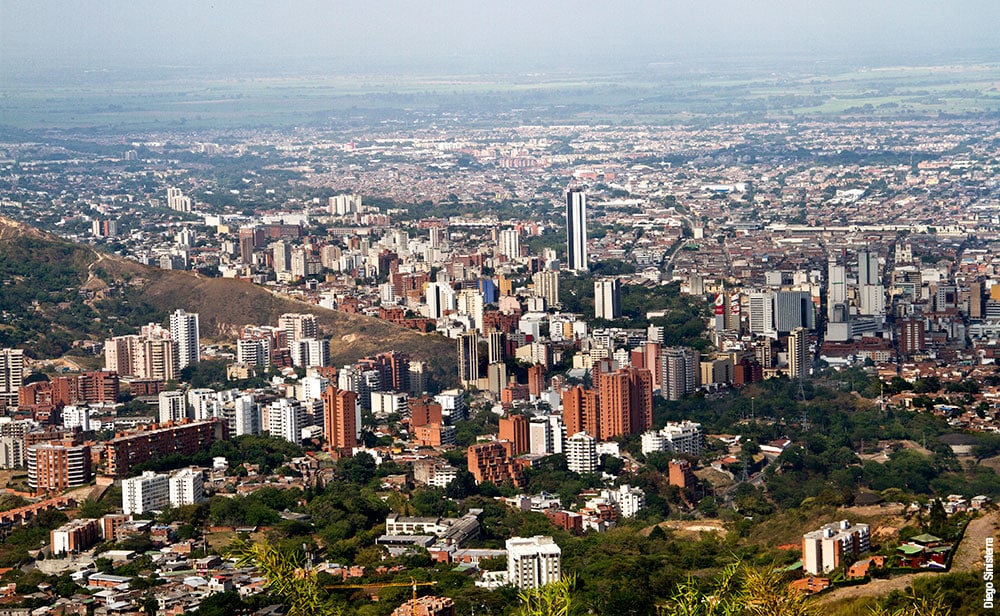 Valle del Cauca is strategically located in the Southwest of Colombia and in the same time zone as the largest BPO markets in the world: Canada and the United States. It has 7 intermediate cities with populations between 100,000 and 400,000 inhabitants, which allows companies to operate from an interconnected city-region which expands access to human talent and scalability.
In infrastructure and connectivity, the city-region has technology parks (like the country's only exclusive free trade zone for services, Zonamerica), first class office space, an international airport connected to the main hubs of the continent and direct flights to several capital cities. Cali is directly connected to the Pacific submarine cable and the national fiber optic network, guaranteeing a constant internet connection for 24/7 operations.
Investing in Cali and Valle del Cauca for BPO operations
Average cost of living in Cali
Cali has up to 10% more competitive
salaries than other main cities, even
for the positions of bilingual
contact center agent
Between 2019 and 2021 the number
of bilingual high school graduates grew,
achieving more than 3,700
new bilingual graduates!
In 2021 we graduated 4,500
bilingual undergraduate professionals,
+35% of the total number of graduates.
Human resources are the main asset for services outsourcing companies. This why Cali is making progress in training a bilingual, competitive and attractive workforce for investors.
Actually, the region currently has several training programs -free of cost or highly accessible- to strengthen bilingual skills for the BPO sector. This is thanks to initiatives from different institutions that are focused on promoting English proficiency, including the Government of Valle del Cauca, the Mayors' Offices, the SENA, the American Chamber of Commerce – Southwest branch, social compensation funds, ProPacífico, Invest Pacific, among others.
Some of the BPO established companies in Cali-Valle del Cauca: